Bank Account Verification API
Verify bank account ownership and status in real time with easy to use bank verification API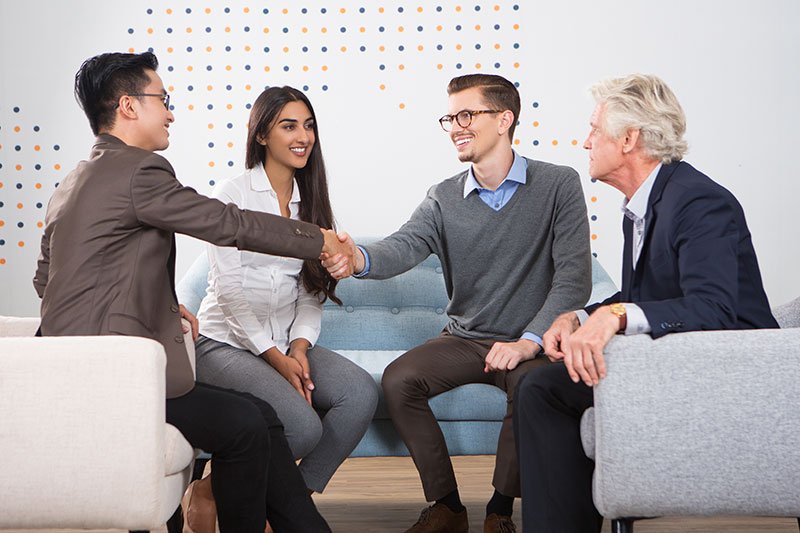 Easy API solution to prevent financial crimes
Verify the bank accounts of your customers with real-time access and simplify your compliance efforts for secure business transactions. The Bank Verification API is built using an advanced encryption algorithm. It is an easy to use and reliable system to confirm the credibility of your customers
Scriza adheres to the top security protocols to bring forth the high performing API technology. Rest assured the information is safe, while you reduce the risk of fraudulent or failed transactions
Who can use verification API for bank accounts?
Integrating the API technology for the verification of bank accounts is highly beneficial to onboard legitimate customers. The easy to use verification tool has plenty of applications and can be of great use for the following entities:
Financial institutions
Banking institutions
Insurance companies
Businesses under SEBI regulation
Individual money lenders
Are you struggling with a poorly managed database? Want to know whether the account number given is genuine? Verify the account's validity in seconds with our verification service. The verification solution is used for business transactions and can also be used for insurance claims or transactions that involve mutual funds, securities and broking.
The faster and more reliable API technology has become a game-changer for BFSI (Banking, Finance & Insurance) companies. Get in touch to book a free demo to verify customer accounts with this powerful API.
Easy solution for Bank Account Number Verification API
Presenting the cutting-edge compliance technology that features AI powered authentication to efficiently complete the verification process. Get going with a next-gen API that makes customer onboarding easier. With this easy to use solution, you can not only streamline the compliance documentation but also attain the following benefits.
Faster onboarding
A high-end API solution to enable real time data access and instant verifications
Reduce KYC drop-offs
Reliable and highly accurate system to track fraud bank account status and ownerships.
Automated API for bank accounts
Automate the verification process and improve the productivity of the compliance team
Why Scriza Bank Account Verification API
Complete the paramount process of bank account verification with the industry's #1 API solution provided by Scriza.
No third-party assistance

The best part about Scriza powered verification API technology is that you don't need third-party assistance for risk management. Use this trustworthy technique and attain a competitive edge.

Faster integration

Easy plug and play operation that works with top-notch precision. The best part is, our API technology is compatible and can be integrated with your existing system.

Instant validation

Detects fraudsters in seconds with our high performing API technology which has the fastest turnaround time.

Real time verification

Reduce the risk of manual errors by your compliance team. Save their time and effort by getting real time access with this highly optimized verification API.

Multiple outputs

No need for penny-drop service providers, simply use our smooth and scalable verification solution. You only need a few inputs (account number and IFSC code) to verify the status of ownership

Easy to use bank account API

Our offered API technology is rated as the best verification API for bank accounts. We pursue nothing but excellence to assure you of top-notch user experience, which makes us the preferred choice.

Reliable risk management

Why hurt your business with the risk of onboarding fraud customers? Use our offered highly secure and accurate API solution to mitigate the risk and streamline the verification process.

Scriza empowers your business; we help you fight fraud; we save your time and efforts. Simply incorporate the verification API technology and reduce the risk of data leakage. We assure you of better risk management at a competitive price. So, book a free demo right now to attain the Scriza advantage.

How to use the bank account validation API?

The robust API solution is the best for the verification of the individuals claiming ownership of a bank account. The offered technology also works efficiently to verify insurance claims.

The process to verify a bank account is even simpler than KYC. Involve the usage of API and the account verification can be done within a few steps:

Integrate the Bank Account Verification API

Enter the bank account number or IFSC code

The API fetches ownership and status data

The data gets deleted once verification is done

Talk to our team

Onboard customers with confidence! Get in touch to learn more about seamless and instant verification with our virtual bank account API. Frequently Asked Questions
The process of individual onboarding and merchant onboarding can be verified with this API solution. Enterprises are leveraging robust and reliable solutions for activities like loan applications, insurance claims, mutual fund investments, gaming apps and cryptocurrency where verifying a bank account is essential.
Reduce the potential of fraud within seconds with our highly advanced API that has the best response time. With 99.99% uptime, users never experience an interruption and can verify bank accounts instantly.
Say goodbye to fraud and transaction errors with just two inputs. The bank verification API has simplified the compliance efforts because it needs only the bank account number and the IFSC code.
Talk To Our Team
Onboard customers with confidence! Get in touch to learn more about the seamless and instant verification process.